All-Over Printed Fashion
Why limit your design when you can take it to the edge with an all-over print?
With our all-over prints anything is possible. Print whatever you like wherever you like with;
vibrant full colour
photographic quality prints
printing all-over one side or both sides of your tee
a guaranteed super soft print you can't even feel
a hard wearing print that will never peel, crack or fade
no set-up costs and no minimum order quantities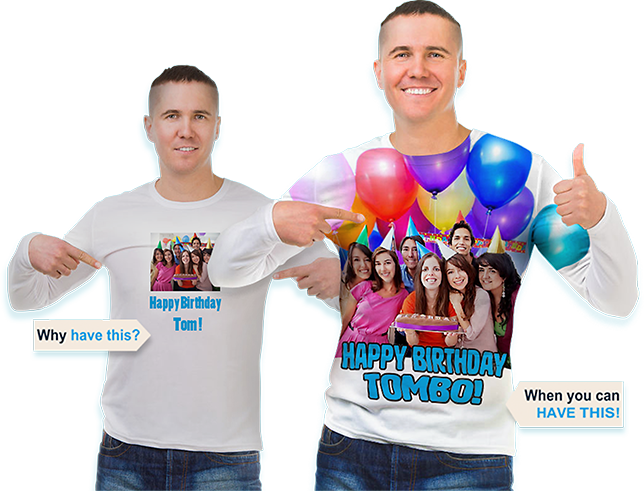 So if you have something to celebrate, advertise or support – go all-over with it!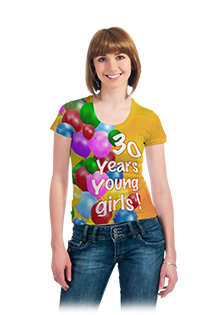 Celebrate
a milestone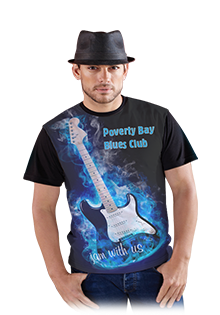 Remember
a special holiday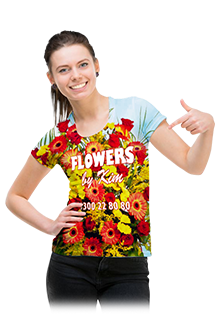 Advertise
your thing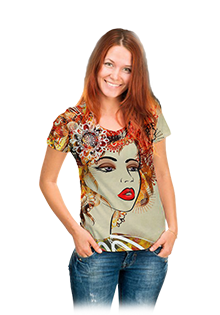 Sell
your art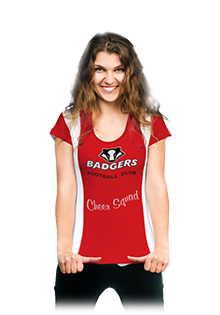 Support
your team
Three Easy Ways To Go
All-Over
All-over printed tees are an awesome way to get attention. Here are three easy ways to get started.
1. Create
Your Own
Are you ready to print your design all-over? Choose from a range of garment styles to bring your design to life.
Then upload your image or photo to our online designer – you can even add text – and choose to print the front of your tee, the back, or both.
Choose & Create


2. Customise
One of Ours
Need inspiration? Pressed for time? Don't worry we can help!
Choose one of our pre-designed all-over templates to customise with your own message for a spectacular eye-popping tee for your next event.
Choose & Customise


3. Buy Ready Made
All-Over Fashion
Browse through our all-over printed fashion tees for the perfect gift for that friend who has everything, or a stand out tee for your next party. Ready for immediate shipping.
Choose & Buy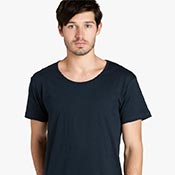 All-Over Print
$20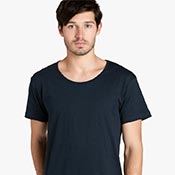 All-Over Print
$20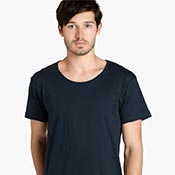 All-Over Print
$20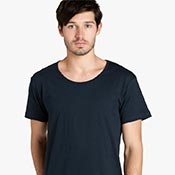 All-Over Print
$20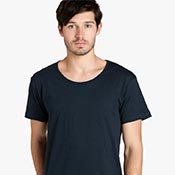 All-Over Print
$20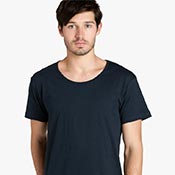 All-Over Print
$20
How Do We Do It?
Your artwork is digitally transferred to a special carrier sheet and positioned on your tee – then the fun begins!
Your t-shirt is placed in our awesome German made All-Over printing press where a combination of accurate heat and super even pressure permanently dyes the fabric with your design, leaving a super soft image that never fades. The result is a print that you absolutely can't feel, that lets your skin breathe and will outlast the garment without cracking or peeling – guaranteed!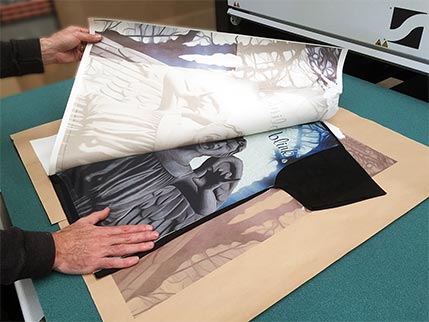 Create All-Over Tees That Fit Your Style
We think it's important to have creative options. Choose from our range of all-over tees with a style for everyone from guys to gals, tots to teens and in between and let your imagination run wild.
Go all-over with graphics, custom art or stunning photographic prints from front to back with no setup fee and no minimum order. It all starts with choosing an all-over tee in the style you want and selecting or uploading the design you like. Then it's over to us to create it with Cred and ship you an eye-popping tee that'll make you stand out from the crowd.
Option 1: Start White As Snow
Designing for white? Then All-Over White are the t-shirts for you. Print front, back or both the choice is yours.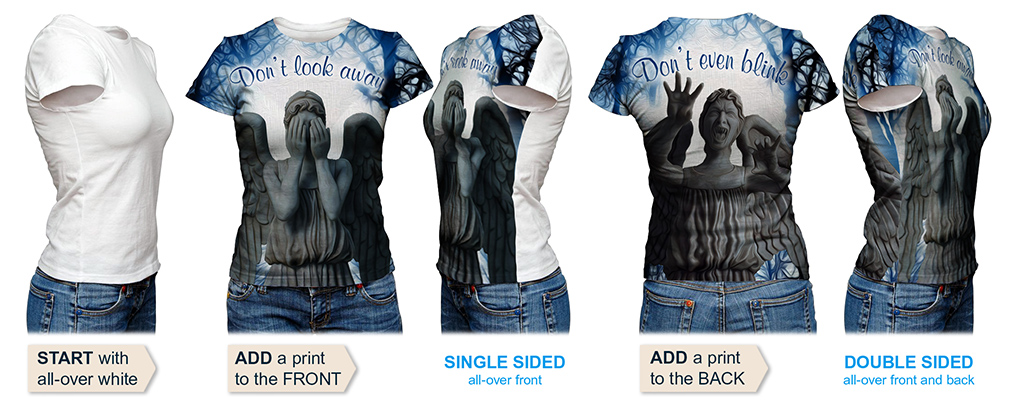 Option 2: Go Black-Back
If white's not your thing then black-back's the go. Combine awesome custom artwork with the pre-printed black back, sleeves and collar and you'll have a tee that suits your style.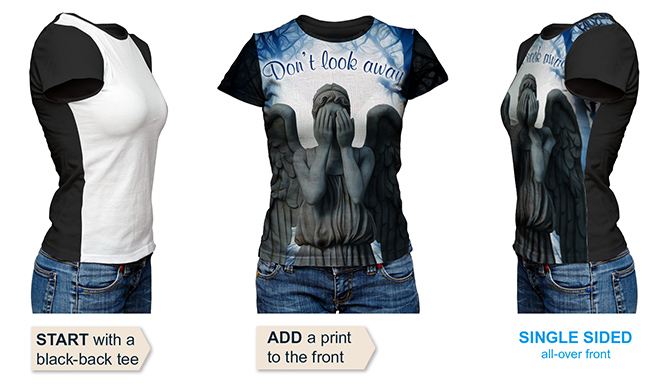 Designing for All-Over Success
Using pre-made tees is fantastic for printing big, colourful images without the large minimum orders required for expensive print-and-sew production.
We print your tee with care and attention, but there are some gotchas to look out for when designing for all-over printing on pre-made t-shirts.
Follow these simple ground rules for success
The best designs break all the rules but the pros know when to hold and when to fold. Following a few simple ground rules will help you to produce the most effective, eye-popping all-over print possible on your t-shirt. Keep these in mind and you'll be home free.
Get Started Now and
Create All-Over with Cred
Choose & Customise

Choose a pre-designed all-over template to
customise NOW
Need Some Help? If you have questions or need help call us on 1300 22 8080 or send an email - don't panic we're here to help!
Technical Stuff
To ensure a high quality print you need to supply a high quality image. Here are some artwork guidelines;
upload all files at 100% print size. Don't enlarge small images using the online designer as you will lose image quality
image files should be a minimum resolution of 150dpi at final print size
graphic files can be native Illustrator, CorelDraw or PhotoShop files or exported .eps /.pdf files with fonts converted to curves
image size for adult tees (non critical print placement) is 110cm wide x 85cm high
image size for adult singlets (non critical print placement) is 65cm wide x 85cm high
image size for kids and youth tees (non critical image placement) is 80cm wide x 62cm high
if designing an all over-all print with critical graphic placement, please email a request for specific t-shirt templates
General information is available through our FAQ section.
You can find out about our other printing services too.